Nasyat Investment Centre & Finance Consultancy Group
PROJECTS & TRADE FINANCE FACILITIES
Riyadh – Saudi Arabia.
Also See
Projects Financing
Nasyat Investment Centre & Finance Consultancy Group is a Saudi company that offers private lending services for major business, construction and development projects, arranging financing for corporations, public and private companies, etc. All over Saudi Arabia and Arabian Gulf States.
The company has a wide experience in finance and export due to its work and business relations for over 15 years with many well-known Saudi banks financial managers.
The company partners are as well of a wide experience in bank finance and in the field of equipment providing for any industrial plant, chemical, cement, Energy, electrical and manufacturing plants and also special and heavy equipment import/export.
We can finance your projects and supervise them delivering the projects to you on turnkey Basis.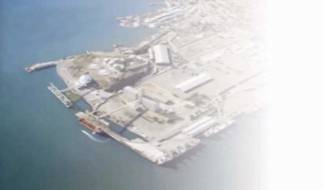 Nasyat Investment Centre & Finance Consultancy Group has funded numerous projects in Saudi Arabia and with our wide experience in this field we can provide each client in the private sector the propriety finance and project supervision necessary for his needs.
We can offer Secured & Unsecured Loans and Lines of Credit, Hard Money Loans, Purchase Order Financing, Venture Capital, and Asset Based Lending & Equipment Financing.
If you need any further information or if you want to submit a project that needs financing, please contact us by phone, email, or fax. Do not hesitate to contact us if there are any questions.
We thank you for taking the time to read our company introduction, hoping that you can find the information of Great interest to You, and looking forward to open for you new gates of business and profits making your dream projects real.
Our professional staff is waiting for your projects to be handled with experience and care.
Please feel free to contact us if you have any further questions.
NASYAT INVESTMENT CENTER
&
FINANCE CONSULTANCY GROUP
Ahmed Al-Jofi
General Manager
Projects






We handle many kinds of projects and are able to finance your projects all over Saudi Arabia and Arabian Gulf Region.
Our company can also adopt methods of finance based on the Islamic codes and sharia in collaboration and agreement with Saudi prestigious banks a finical service made especially to the Islamic world clients.
We are specialized in the following projects:
· Business & Commercial Project Lending.
· Infrastructure Development.
· Hotel and Resort Development.
· Residential projects and other Real Estate Development & Constructing Projects.
· General Construction & Development Mining & Exploration.
· Oil & Gas.
· Telecommunications.
· Landscaping.
· Water Treatment Plants.
· Industrial Plants & Cement Plants.
· Hospital & Healthcare construction and medical equipment import/export on the basis of turnkey.
· Roads, Highways, Transportation related Infrastructures Development.
· Power Plants, Energy production.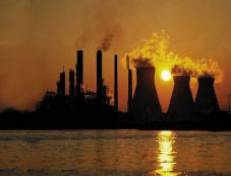 Nasyat Investment Centre & Finance Consultancy Group is also able to appoint the services of a recognized, high-quality engineering or construction firm to oversee our Clients' projects. We work with only the most experienced firms and professionals in the field, who will implement the project efficiently and with the highest degree of excellence.
We also boast international connections with countless firms exporting all types of equipment such as manufacturing, processing or medical equipment, building materials, and many other products your company may require to carry out your project such as marble, cement, chemical and paint products.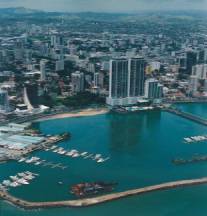 Your project can benefit by the services of our team in:
· Loan Application and Processing.
· Portfolio Management.
· Business Development.
· Accounting.
· Executive Summaries.
· Construction / Engineering Consulting.
· Material and Equipment Supply Technical Advising.
· International Legal Assistance and Services.
· Business Plan Development & Rewrites.
· Assistance in Management Teams and Strategic alliances.
Finance facilities in a global environment
Nasyat Investment Centre & Finance Consultancy Group can arrange a wide range of products and services to cover your financial needs. We can arrange trade finance on international operations for a wide range of projects and company profiles from local companies to major multinationals. Project Sponsors should contact us directly and transfer their financial requirements to our headquarters to structure the operation.
Import/Export credit and other trade finance products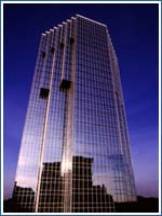 These services include Documentary credits and letters of credit for the different projects you might have. The most common instruments are Import/Export Credits in which Nasyat Investment Centre & Finance Consultancy Group acts as an importer/exporter.
Pre-financing and post-financing of goods
Nasyat Investment Centre & Finance Consultancy Group. Is able to arrange finance for equipment supplies both prior and subsequent to the loading of the merchandise (therefore, it is possible to cover the production cost of the goods). The repayment of the funds arranged is done by means of the payment of the goods.
Networking with Export Credit Agencies

Through our network we can arrange medium-term solutions to your finance requirements for your commercial transactions - including equipment supply operations, manufactured goods. Etc. We accept all kinds of business in the four continents of the world across our bearers and collaborators.
Structured Financing
We can arrange customized Financial Schemes tailored to your project. We can design the most convenient funding solution for any transaction. Based on our financial experience we can deliver the most favorable terms and conditions by using multiple single solutions combined - purchase commitments, pre-financing, exporters in foreign countries, transactions from companies belonging to foreign countries…
We conduct a research based on your project; this will help us to arrange the most suitable financing for your company.
Insurance Facilities for global operations
At Nasyat Investment Centre & Finance Consultancy Group, we can arrange a wide range of products and services to cover the commercial and political risks that the project might have.